Hagerstown City Park dates back to the 1700s when the land was used by the Native Americans and immigrants began claiming land in the new world. To accurately describe the creation of the park, we must go back in time to the founding of Hagerstown, which took place in this very park. Please enjoy this guide through the different eras in Hagerstown City Park's history, tragedy and triumphs.
Hagerstown City Park – A tale of beauty from tragedy
Hager's Fancy – The Origin of the Hager House and Hagerstown Almost 40 years before the American Revolutionary War, when America's founding father George Washington was only 4 years old, a young German Immigrant named Jonathan Hager, arrived on the shores of the new colonies. After thoroughly exploring Pennsylvania and Maryland, he decided to settle in Western Maryland frontier because of the similarities to his homeland Germany, such as the the beautiful views of the mountains, green valleys and peaceful rivers. On June 5th...
read more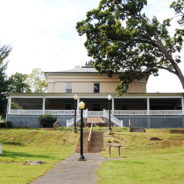 Heyser's Woods & Cedar Lawn the building of the Mansion House and the Fairgrounds Continued from Hager's Fancy – The Origin of the Hager House and Hagerstown After Captain William Heyser II's death the land is passed down to his son William Heyser III, who then in 1842 splits the property in 2 and gives 206 acres to his son George Heyser and 170 acres containing the park land to his son John Henry Heyser. The Heyser family became one of the more prominent families in the growing town of Hagerstown and grew very...
read more